Woman arrested for defrauding a job seeker of N3m
The Economic and Financial Crimes Commission (EFCC) has arrested one Hajiya Hadiza Umar Abubakar for allegedly defrauding a job seeker, Nuradeen Abubakar of N3million.
The businesswoman who promised the unsuspecting job seeker an instant employment in EFCC, was nabbed in a bank where she was making a transaction on her account.
It was gathered that the victim met the suspect through her son and was asked to pay N6m, but he only paid N3m into the suspect's account on October 29, 2019. He promised to pay the balance after receiving his employment letter.
The letter was promised to be delivered on November 7, 2019, two weeks from the date of the part payment.
Dele Oyewale, EFCC spokesman said in a statement on Thursday September 3;
"The suspect was arrested in a bank she sent her son to make a transaction, unaware that the EFCC had placed a Post No Debit (PND) on all her accounts.

"The victim stated that he had not received an employment letter nine months after paying the suspect."
The statement added that Hadiza Abubakar suspect will soon be charged to court.
Two Nigerian men, one woman arrested in Vietnam drug bust
Anti-narcotics police in Ho Chi Minh City, on Thursday, September 24, arrested two Nigerian nationals and one Vietnamese woman for trafficking methamphetamine.
Ochie Paul Ejike, 51, and his 35-year-old Vietnamese wife and business partner Ly Moc Kiu, along with fellow Nigerian Chukwuemeka Confidence Onyiriuka were identified as "major figures" in a drug trafficking ring monitored by police for several months prior to the arrests.
Earlier, police had found Chukwuemeka often received shipments of clothing from Cambodia at an apartment in Binh Tan District, though without any clothes ever seen being sold.
Every week, Chukwuemeka had met Ochie and his partner at various secret locations.
After months of monitoring, police identified the three as part of a drug trafficking ring in the city.
Last week, Kiu was driving on Quang Trung Street in Go Vap District when she was stopped by police. Officers subsequently found three kilograms of meth hidden in tea packages inside her storage compartment.
Phung told investigators she used to sell clothes and that she was married to Ochie. After giving birth to two children, they switched to trading drugs, assisted by various Nigerian compatriots.
Each week, Kiu received five to seven kilograms of meth, which she delivered to her partners. She earned VND70 million per kg, investigators said. Police are expanding their investigation.
According to top police officers, Ho Chi Minh City, also commonly referred to to as Saigon, has been a transit hub for drugs trafficked from the Golden Triangle. From there, the drugs are taken to Taiwan, the Philippines, Malaysia, South Korea and even Europe, Australia and Latin America.
Vietnam has some of the world's toughest drug laws. Those convicted of possessing or smuggling more than 600 g of heroin or over 2.5 kg of methamphetamine face death.
Police seize 324,000 used condoms as they bust factory repackaging them and selling back to the public (photos)
Authorities in Vietnam have seized 324,000 used condoms which were being recycled to be sold again to be the public.
Police confiscated the unlabeled rubber contraceptives during a raid at a warehouse located at DX12, Hoa Nhut Quarter, Tan Vinh Hiep Ward, Binh Duong Province, located in southern Vietnam over the weekend.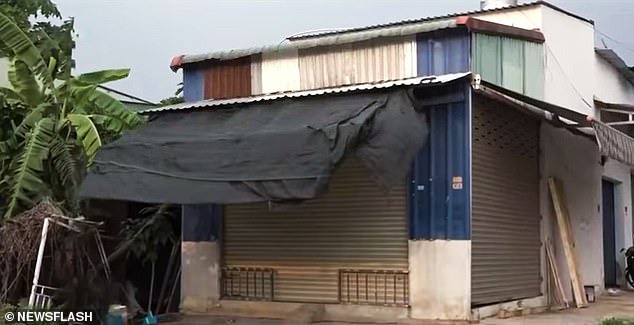 Officials said workers at the warehouse were tasked with washing, drying, and reshaping the condoms with wooden dildos before being put up for sale.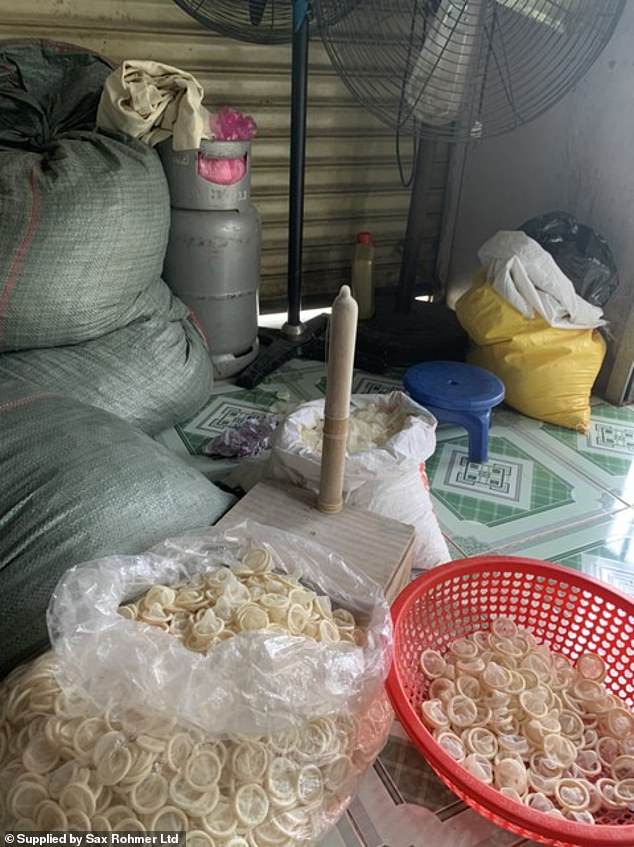 Local reports said they were being supplied to hotels and market stalls near the warehouse.
It was also discovered that thousands of repackaged condoms had already been sent out to the unsuspecting public.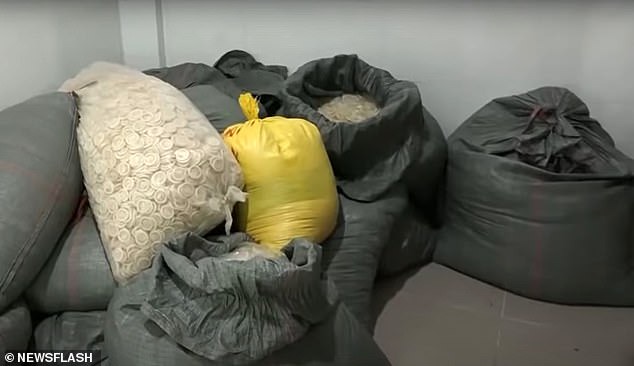 Pham Thi Thanh Ngoc, 33, the owner of the warehouse, was arrested during the raid and has admitted that she receives used condoms once a month from an unknown person. She allegedly cleaned, dried, and sorted the condoms before selling them again to the public as if they were new, according to local news site VN Explorer.
A government official said: 'Condoms are classified as medical items, so we will take a look at the several laws that the owner has broken.'
See more photos below.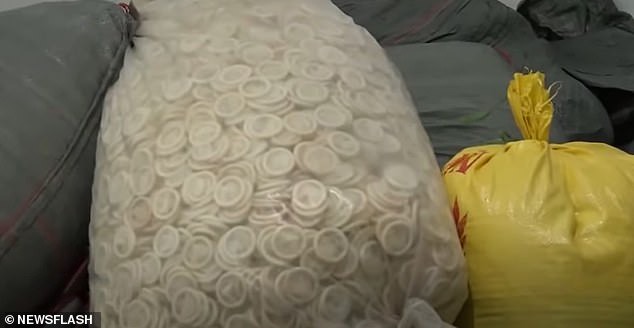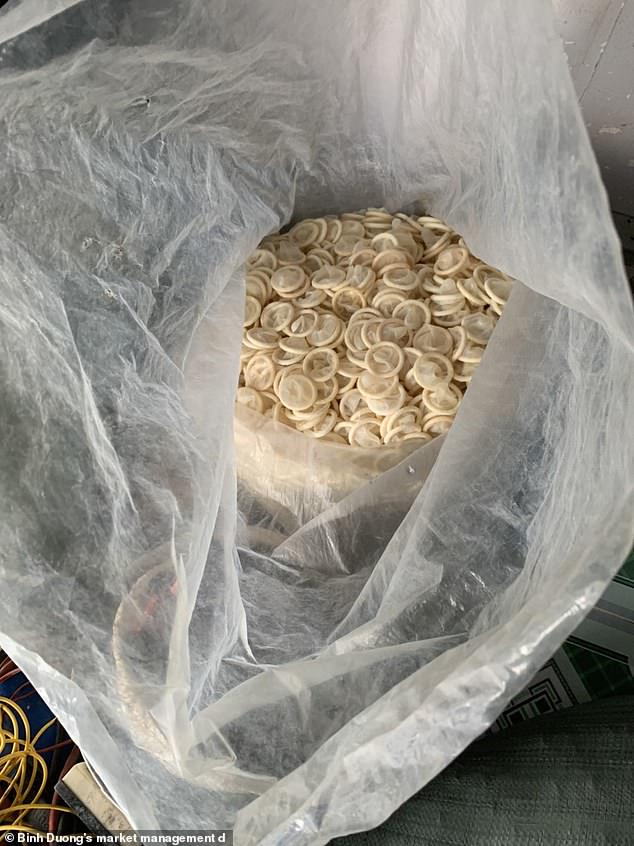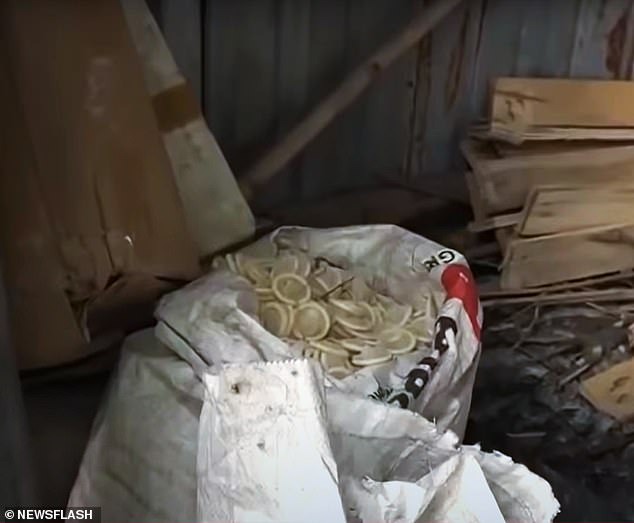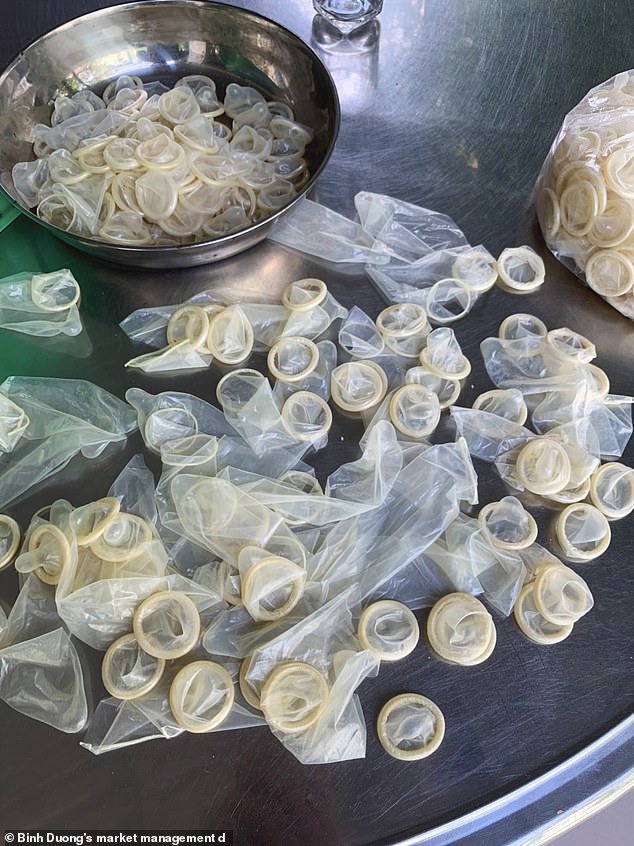 Man posing as an aide to Assistant Inspector General of Police arrested for defrauding 11 people of over N10m (photo)
35-year-old Nwabueze Izuchukwu, pictured above, has been arrested for allegedly posing as an aide to the Assistant Inspector General of Police, AIG in charge of Zone 13 Ukpo, Anambra State, Danmalam Mohammed, and defrauding his victims of over N10 million.
According to a statement released by the Public Relations Officer of Zone 13, DSP Nwode Nkeiruka, the suspect, Ichie Izuchukwu Nwabueze, was apprehended while defrauding members of the public of their hard-earned money under the false pretence of raising funds for the furnishing of the residential quarters of the AIG.
The statement reads in part:
"In an effort to nip fraudulent tendencies in the bud, operatives attached to Zonal CID Zone 13, Ukpo have arrested one Ichie. Sir Izuchukwu Nwabueze 'M' aged 35 of Ukpo Dunukofia L.G.A who has been posing as an aide to the Assistant Inspector-General of Police.

Impersonation that gave him the opportunity to defraud unsuspecting traders and bourgeoisies in Anambra State of their hard-earned money.

The suspect who had pretended to be raising funds for the furnishing of an unknown Residential Quarters and for the installation of a Sound Proof Generating Set for the AIG Zone 13 Ukpo, cornered Hon. Sir Chris Okeke, High Chief Nwaigwe, Daniel both of G20 Foundation Awka, and collected a total sum of seven million, three hundred thousand Naira(N7,300,000) from them.

The said suspect, Chief Izuchukwu Nwabueze also obtained with false pretence from the following persons: Sir Chidi Igor Okoye N240,000, Mr Benson Okoye N185,000, Umugama village N100,000, Prince Okoyeze N100,000, Hon Sir Chukwudi Okeke N210,000, Prof Anika Sylvanus N50,000, Chief Nnamdi Egbuha Gas cylinder, Engr Ndubuisi Onwuakpa, one horsepower Air Conditioner.

The suspect also defrauded the sum of N1,000,000 from one Ifeanyi Umeh Lovelyn on behalf of the Anglican Bishop of Awka; Alexander Ibezim.

The suspect had also approached Mr Akunwata Chuka Modebe Esq to join him in the forum he created to support the creation and activities of the newly created Zone 13 Police headquarters and allegedly convinced him to pay the sum of 1 million naira on the 1st of September 2020 which he did to his bank account.

In the same vein, he also approached, one Mr Stanley Chibuzor, the CEO Brost Global Resources and collected the sum of N500,000 from him to allegedly enlist him in his Stakeholders forum, another N370,000 to purchase an IPad for the AIG, and yet another N1,150,000 for the furnishing of the office of the Personal Assistant to the AIG and when Chibuzor requested for the refund of his money, the said Izuchukwu gave him a bank cheque of N1,150,000 belonging to CHRISKWIK VENTURES LIMITED of 32 ISA WILLIAMS STREET, OKEARIN, LAGOS STATE which he presented to the bank but was bounced.

Meanwhile, the suspect has voluntarily confessed to the crime, while the investigation is still ongoing after which suspect will be charged to court"
She asked members of the public who may have been defrauded by the said Ichie Izuchukwu Nwabueze to report to the Deputy Commissioner of Police in charge of Criminal Investigations Department, DCP Echeng Echeng.