Military taskforce re-arrests escaped prison inmate in Plateau state (photos)
The Special Task Force, Operation Safe Haven (OPSH) that is charged with maintaining peace in Plateau, Southern Kaduna, and some parts of Bauchi State, has rearrested another escaped prisoner.
On July 23, six notorious inmates escaped in Barkin Ladi LGA of Plateau State. A convoy of correctional officials conveying 14 suspects charged with crimes ranging from murder to kidnapping and rape, was attacked by unknown gunmen believed to be herdsmen near Plateau High Court in Barkin Ladi. Six of the notorious inmates escaped during the attack.
Following a manhunt operation that was launched, the military taskforce earlier rearrested one of the escapees, Mohammed Ibrahim, and have since handed him over to Nigerian Correctional Service in the State.
The spokesperson of the task force, Major Shittu Ibrahim, announced the re-arrest of another inmate. Confirming to newsmen, Ibrahim said
"Troops of Operation Safe Haven deployed at Bisichi Area Command of Barkin Ladi Plateau State have rearrested another escaped Prisoner, Mallam Adam Yusuf, one of the 6 notorious inmates that escaped at High Court Barkin Ladi.

The latest arrest by the troops was made in an abandoned house at Bisichi Village of Barkin Ladi LGA of Plateau State at about 15:30 hours today 18 August 2020.

The 19-year-old inmate has confessed that he was among the escapees. It is pertinent to stress that concerted efforts are ongoing to re-arrest the remaining."
Alleged human trafficking kingpin arrested in Lagos after 5 year manhunt
An alleged human trafficking kingpin, Muritala Sanni, has been arrested in Lagos after a five year manhunt.
A non-governmental organisation, Kick against Human Trafficking and Human Rights Abuse Foundation facilitated the arrest and handover to the National Agency for the Prohibition of Trafficking in Persons for prosecution (NAPTIP)
It was gathered that Sanni was arrested last Wednesday, September 23, at his hideout in a hotel in the Amukoko area of Lagos State by policemen from the Amukoko Police Station.
Sanni was reportedly arrested after one of his victims was used as a bait to trick him to the hotel.
According to the president of Kick against Human Trafficking and Human Rights Abuse Foundation, Ojay Akinwale, his arrest was a major success for the organisation as his alleged trafficking network cut across Libya and East Africa.
Confirming the arrest of the suspect, the Public Relations Officer, NAPTIP, Hajara Tunde- Osho, said he will be prosecuted after investigation.
"The suspect was arrested on Wednesday, September 23, 2020, and handed over to us on Thursday, September 24, 2020. We will carry out our investigation and prosecute him afterwards," she said.
Two Nigerian men, one woman arrested in Vietnam drug bust
Anti-narcotics police in Ho Chi Minh City, on Thursday, September 24, arrested two Nigerian nationals and one Vietnamese woman for trafficking methamphetamine.
Ochie Paul Ejike, 51, and his 35-year-old Vietnamese wife and business partner Ly Moc Kiu, along with fellow Nigerian Chukwuemeka Confidence Onyiriuka were identified as "major figures" in a drug trafficking ring monitored by police for several months prior to the arrests.
Earlier, police had found Chukwuemeka often received shipments of clothing from Cambodia at an apartment in Binh Tan District, though without any clothes ever seen being sold.
Every week, Chukwuemeka had met Ochie and his partner at various secret locations.
After months of monitoring, police identified the three as part of a drug trafficking ring in the city.
Last week, Kiu was driving on Quang Trung Street in Go Vap District when she was stopped by police. Officers subsequently found three kilograms of meth hidden in tea packages inside her storage compartment.
Phung told investigators she used to sell clothes and that she was married to Ochie. After giving birth to two children, they switched to trading drugs, assisted by various Nigerian compatriots.
Each week, Kiu received five to seven kilograms of meth, which she delivered to her partners. She earned VND70 million per kg, investigators said. Police are expanding their investigation.
According to top police officers, Ho Chi Minh City, also commonly referred to to as Saigon, has been a transit hub for drugs trafficked from the Golden Triangle. From there, the drugs are taken to Taiwan, the Philippines, Malaysia, South Korea and even Europe, Australia and Latin America.
Vietnam has some of the world's toughest drug laws. Those convicted of possessing or smuggling more than 600 g of heroin or over 2.5 kg of methamphetamine face death.
Police seize 324,000 used condoms as they bust factory repackaging them and selling back to the public (photos)
Authorities in Vietnam have seized 324,000 used condoms which were being recycled to be sold again to be the public.
Police confiscated the unlabeled rubber contraceptives during a raid at a warehouse located at DX12, Hoa Nhut Quarter, Tan Vinh Hiep Ward, Binh Duong Province, located in southern Vietnam over the weekend.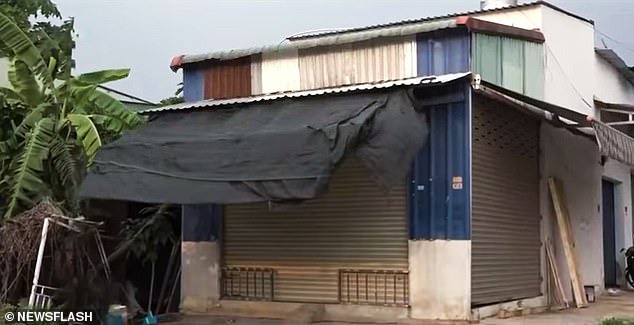 Officials said workers at the warehouse were tasked with washing, drying, and reshaping the condoms with wooden dildos before being put up for sale.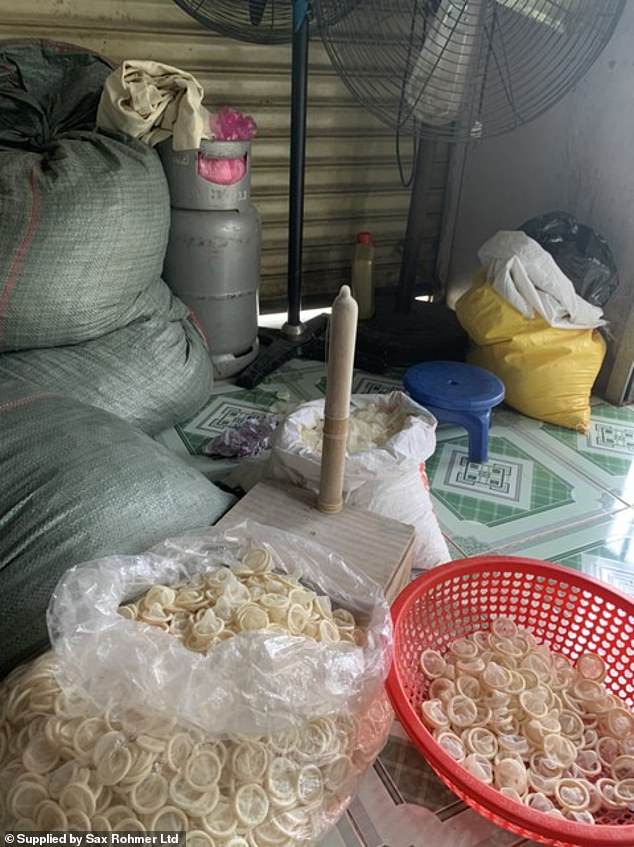 Local reports said they were being supplied to hotels and market stalls near the warehouse.
It was also discovered that thousands of repackaged condoms had already been sent out to the unsuspecting public.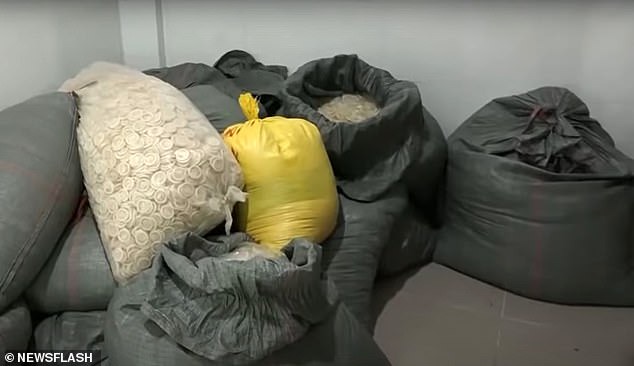 Pham Thi Thanh Ngoc, 33, the owner of the warehouse, was arrested during the raid and has admitted that she receives used condoms once a month from an unknown person. She allegedly cleaned, dried, and sorted the condoms before selling them again to the public as if they were new, according to local news site VN Explorer.
A government official said: 'Condoms are classified as medical items, so we will take a look at the several laws that the owner has broken.'
See more photos below.