Mafikizolo's Theo Kgosinkwe and Beautiful Wife, Vourne are Happily Expecting Their First Child – PHOTOS.
South African composer and singer, Theo Kgosinkwe and his wife, Vourne who recently got married are expecting their first child together.
After the couple hosted a baby-reveal gender party, Theo took to Instagram to tell the good news to his fans.
In the pictures he shared, the singer and his gorgeous Wife were seen posing together with smile all over their faces and at the same time displaying the growing baby bump.
He captioned the photos with these words;
'1 Samuel 1:27. I (we) prayed for this child and the Lord has granted me (us)

What I (we) asked of him .We had a great day with few friends and family at the gender reveal – You can take a guess is it a boy or girl?'
See the breathtaking photos below.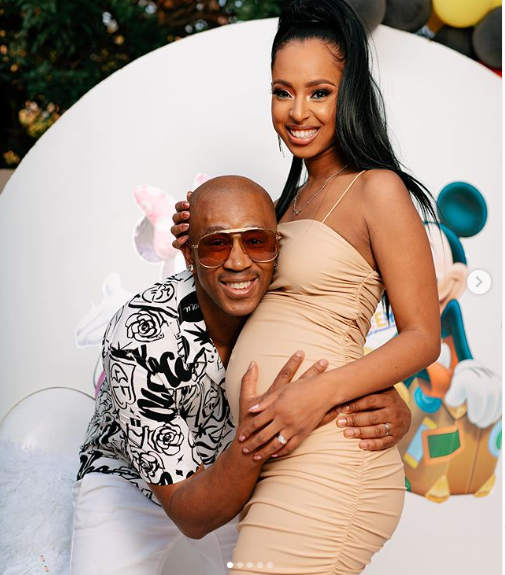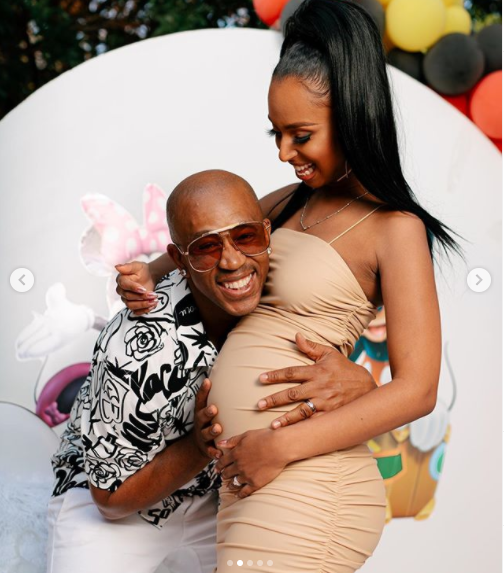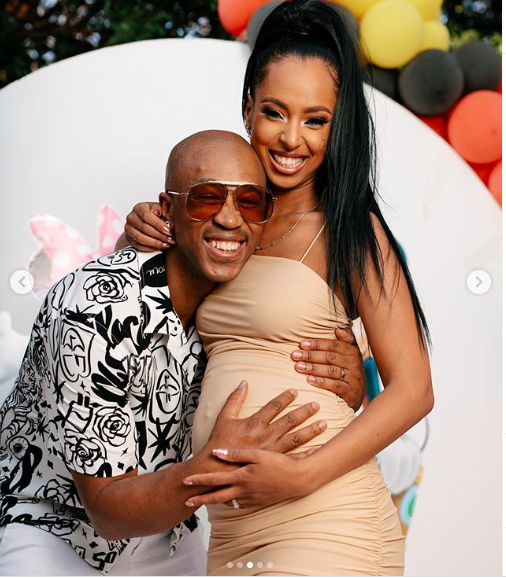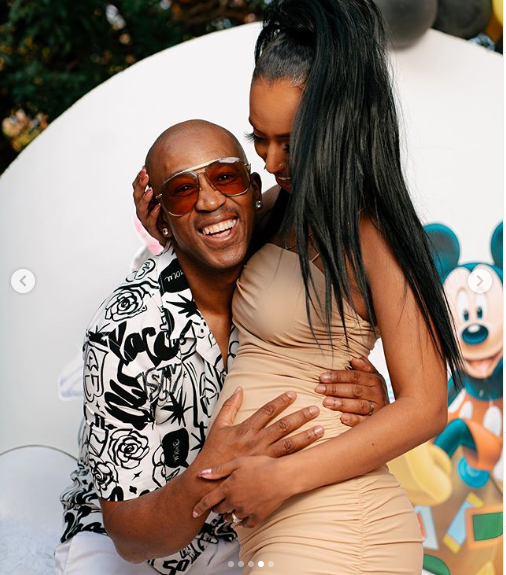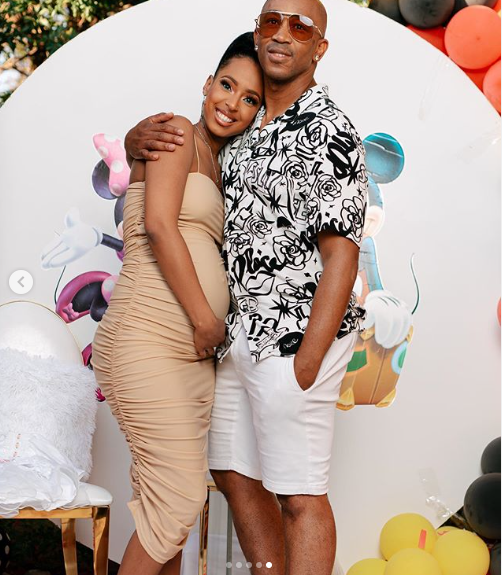 "I'm a very jealous lover" – Tonto Dikeh reacts to the strong bond between her Son and his Nanny.
Nollywood actress and mother of one, Tonto Dikeh has in an Instagram post, opened up on how jealous she is of the strong bond she has noticed between her son, King Andrea and his nanny.
According to Tonto, Andrea's nanny travelled few weeks ago on holiday and just returned. On seeing his nanny, Andrea ran to her, hugged her so tight and even cried showing how much he has missed her company and totally forgot that his mother, Tonto has been the one taking care of him the past few weeks.
The actress also revealed that her son hasn't entered her room since his nanny returned making it look like she (Tonto) was just helping babysit him.
See screenshot of Tontos' post below;
"Life is not a Nigerian movie" – Timini finally respond to haters calling him a cheat.
Nigerian actor Timini has left a message to his haters reminding them that life is not a Nigerian movie.
The actor was recently accused of cheating after his girlfriend and side chick fought dirty on twitter, disclosing secrets and disgracing themselves.
According to Timini (in response to all accusations), just because they don't like him doesn't mean he will one day suffer and need them.
See screenshot of his post below;
Comedian "Mama Tobi" Gifts Himself a New Car – Photos.
Comedian Oluwakaponeski, simply called Mama Tobi, took to Instagram to show off his new Range Rover.
According to the comedian, he bought the car a week ago as a gift to himself after he decided to be proud of everything he has accomplished so far.
He jokingly also thanked God he didn't post the car two days ago when DJ Cuppy and her sisters spread the news of their new Ferraris.