Kim Kardashian shares photos from her surprise 40th birthday party
Reality star, Kim Kardashian turned 40 on Wednesday and she celebrated the milestone with an epic party put together by mum Kris Jenner and sisters, Khloe, Kourtney Kardashian, Kylie, and Kendall Jenner.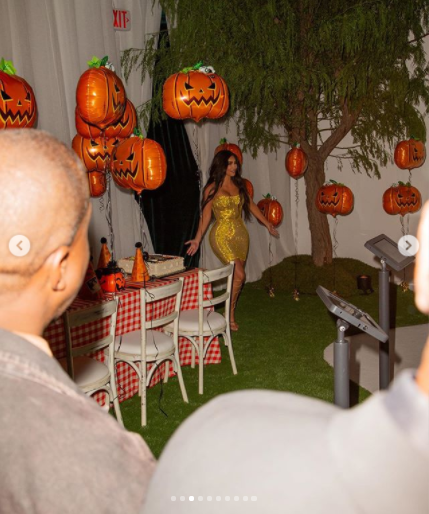 The huge party which highlighted all her special birthdays throughout her life was captured by E! for Keeping Up With The Kardashians.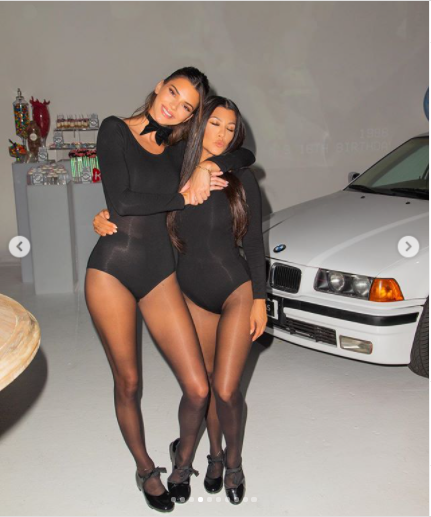 Kanye surprised Kim by telling her she had a photo shoot to attend, when she arrived at the venue, she walked into a room filled with her friends and family.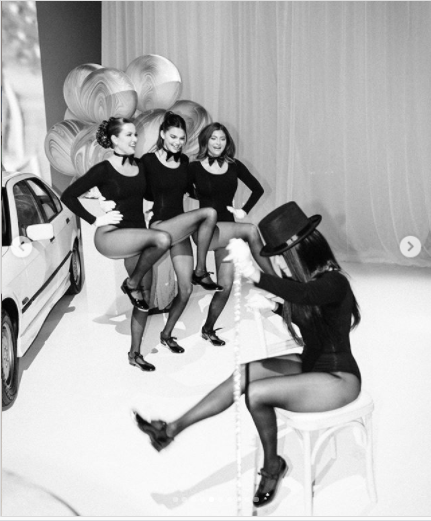 The mother of four took to Instagram to share photos from her 40th birthday and expressed how special it meant to her.
She wrote:
All I can say is WOW! My mom and my sisters threw me the most epic surprise party that was so special in my heart. We showed it on E as a special so you guys got to see the behind the scenes of how it really went down. You know I'm a sentimental person and this party was the most special.

They re-created all of my special birthdays throughout my life from looking at all of our old home videos. They re-created the party, The same balloons, the same cake, everything! My dad videotaped and documented our whole lives so they showed each of the videos of my birthdays on a big screen behind the party.

I entered into the room that started off at my first birthday party with the same ponies and the same cake, and my dad wishing me a happy 1st birthday. Then as I entered in the room I ended up at my second birthday then my fourth birthday leading up to my 10th birthday where my sisters did the same exact dance that they did for me when I turned 10. We then got to my 16th birthday party and my exact same car was there waiting for me with the same exact balloons with the same cake. After a while the curtains opened and the bottle service girls came out which happened to be my sisters and they re-created Tao night club, where I spent all of my 30s having my birthday parties. Each and every detail that went into this was so special and I am forever grateful to my family for taking the time to put this together to celebrate me turning 40.

I can't wait to share so many more birthday photos and videos with you guys soon and I thank each and everyone of you who reached out with birthday wishes  Also shout of to @mindyweiss for putting this all together. You were there putting together all my birthday parties when I was a little girl so this definitely came full circle.
Harry Styles mocks Candace Owens and others who trolled his Vogue cover where he was wearing a dress
Harry Styles has mocked those who trolled his iconic Vogue cover by eating a banana while wearing a frilly suit.
The 25-year-old sparked controversy by wearing dresses in his shoot for Vogue.
One of those who called him out is right-wing pundit Candace Owens who slammed him for wearing a dress and said it was time to "bring back manly men".
She tweeted at the time: "There is no society that can survive without strong men.
"The East knows this. In the west, the steady feminisation of our men at the same time that Marxism is being taught to our children is not a coincidence. It is an outright attack. Bring back manly men."
Harry turned their criticisms around by using it as a caption to a post.
In the post shared to Instagram, the singer wore a powder blue blazer over a white frilled shirt, featuring pleated cuffs, and matching trousers.
Harry ate a banana in the picture, shot by Parker Woods for Variety, and captioned it: "Bring back manly men."
The picture was part of a shoot to accompany Harry's interview with Variety, in which he also ate a pomegranate and wore a pale pink silk blouse by Gucci and a pearl necklace.
In the interview, the former One Direction star addressed his style choices and took pride in his Vogue shoot, saying: "To not wear something because it's female' clothing, you shut out a whole world of great clothes.
"And I think what's exciting about right now is you can wear what you like. It does't have to be X or Y. Those lines are becoming more and more blurred."
Harry is known for his eclectic and androgynous style, and in his Vogue shoot, he wore skirts and dresses as well as traditionally masculine trousers and shirts.
Admitting he always liked dressing up as a child, Harry said: "Clothes are there to have fun with and experiment with and play with. What's really exciting is that all of these lines are just kind of crumbling away.
"When you take away 'There's clothes for men and there's clothes for women,' once you remove any barriers, obviously you open up the arena in which you can play. I'll go in shops sometimes, and I just find myself looking at the women's clothes thinking they're amazing.
"It's like anything—anytime you're putting barriers up in your own life, you're just limiting yourself. There's so much joy to be had in playing with clothes. I've never really thought too much about what it means—it just becomes this extended part of creating something."
It's not that easy having another child and building a new home – Bisola Aiyeola
Reality show star and actress, Bisola Aiyeola has shared her thoughts on having a nuclear family unit as a single mother.
In an interview with The Sun, Bisola stated that it's not that easy having another child and building a new home.
She said;
"There's the urge to have that close nuclear family unit and then there's the reality; it's not that easy having another child and building a new home. I've heard from other people's experiences too. Somehow, I've been able to manage all these years with my daughter. I am proud of her; she's in secondary school now. I just want to work on giving her the best. I won't say that I am using torchlight to look for a family now, but if it does happen, I'll embrace it with all of me. But the reality of it is that, it's not as beautiful as it sounds."
Bisola also revealed that the COVID-19 lockdown not only drew her closer to her daughter, but also gave her the privilege to discover her other creative sides.
She added;
"The sit-at-home situation just made me know my daughter better. We had more fun, cooked together. I also found out that she loves art; she also discovered that herself. She's kind of finding art interesting, as we did lot of painting together. In fact, there were lots of bonding between my daughter and I, because in the last few years, there have been lots of ups and downs; she's always going to school. It just brought us together more and that's one thing I am grateful for."
Practicing journalism in Nigeria is almost a waste of time- Journalist, Mary-Ann Duke Okon says as she considers leaving Nigeria to practice in another country
Nigerian journalist, Mary-Ann Duke Okon has taken to Twitter to lament that practicing journalism in Nigeria is a waste of time over claims the media is 'outrightly being gagged' and not allowed to freely do its job.
Mary-Ann also said she is seriously considering moving away from Nigeria to practice in another country.
She wrote:
'Practicing journalism in Nigeria is almost a waste of time these days, as the media is outrightly being gagged and not allowed to freely do its job. I'm officially open to working outside Nigeria, I'm seriously considering moving away and practicing anywhere else but here!.'