Internet fraud: UNILORIN student to sweep road and clear gutter for three months
Justice Sikiru Oyinloye of the Kwara State High Court, sitting in Ilorin, has sentenced 24-year old undergraduate of the University of Ilorin, Salau Olumide, pictured above, to three months of sweeping road and clearing of gutters for internet fraud.
A statement released by the antigraft agency says Olumide was prosecuted by the Ilorin zonal office of the Economic and Financial Crimes Commission ( EFCC) on one-count charge of attempting to cheat by criminal impersonation.
"That you, Salau Olumide (a.k.a Rick Freeman) between November, 2017- August, 2018 at Ilorin, Kwara State, within the jurisdiction of this honorable court, attempted to cheat by personation by pretending to be one Rick Freeman, a white Caucasian with an email account; salauolumide@gamil.com and thereby committed an offence contrary to Section 95 and 321 of the Penal Code Law and punishable under Section 324 of the same Law."
Olumide is to sweep Tanke Road, starting from GTB junction to Abulennla Furniture, University Road, Tanke, Ilorin, from September 7 to December 7, 2020 or pay N50,000 (Fifty Thousand Naira) option of fine.
Justice Oyinloye further stated ordered the convict to make himself available to the non-custodial service unit of the Nigerian Correctional Service, Madala, Ilorin for profiling and documentation, failure of which would attract six months imprisonment and "to provide notes on or immediately after 7th of December 2020 to the Chief Registrar of the High Court of Justice, Kwara State, confirming that the convict actually performed or observed the non-custodial sentence."
Troubles came for the convict when he was arrested by operatives of the EFCC for attempting to cheat by impersonating a Caucasian, Rich Freeman. He was arraigned before the court and pleaded guilty to the charge preferred against.
Police seize 324,000 used condoms as they bust factory repackaging them and selling back to the public (photos)
Authorities in Vietnam have seized 324,000 used condoms which were being recycled to be sold again to be the public.
Police confiscated the unlabeled rubber contraceptives during a raid at a warehouse located at DX12, Hoa Nhut Quarter, Tan Vinh Hiep Ward, Binh Duong Province, located in southern Vietnam over the weekend.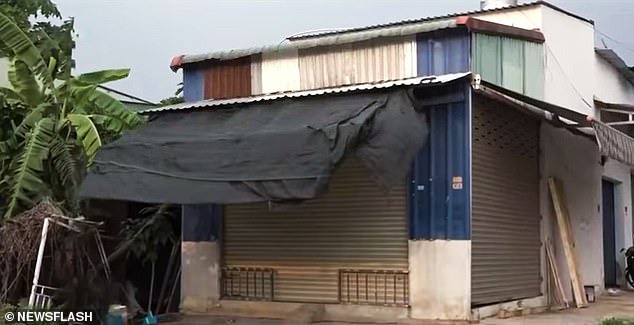 Officials said workers at the warehouse were tasked with washing, drying, and reshaping the condoms with wooden dildos before being put up for sale.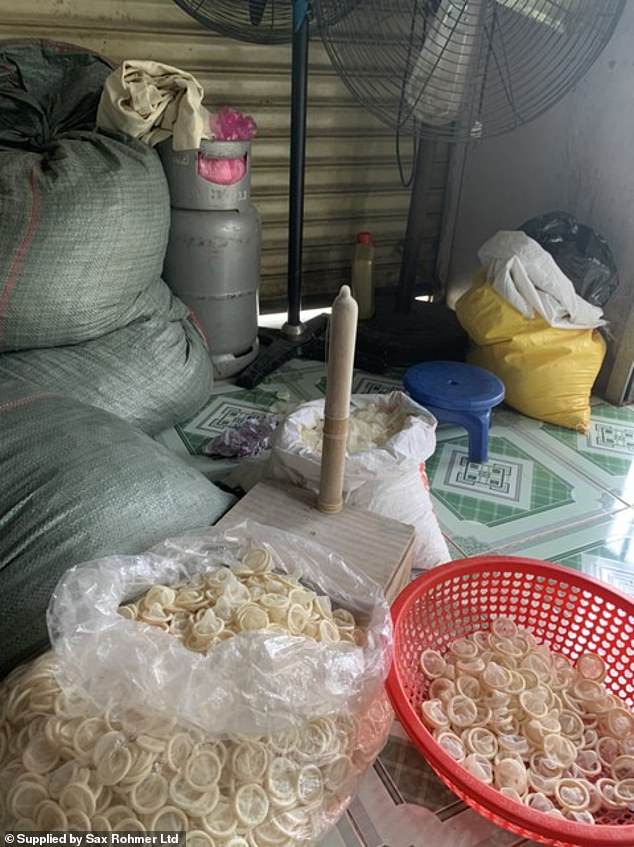 Local reports said they were being supplied to hotels and market stalls near the warehouse.
It was also discovered that thousands of repackaged condoms had already been sent out to the unsuspecting public.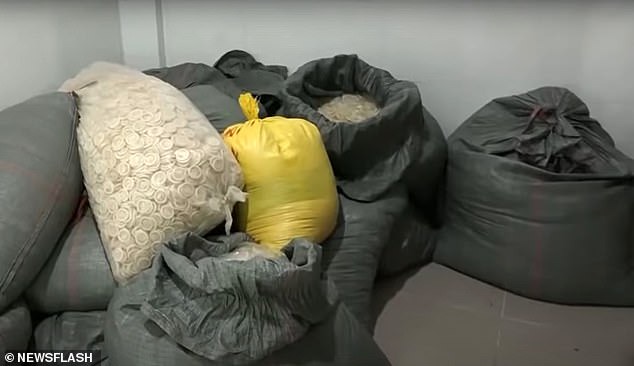 Pham Thi Thanh Ngoc, 33, the owner of the warehouse, was arrested during the raid and has admitted that she receives used condoms once a month from an unknown person. She allegedly cleaned, dried, and sorted the condoms before selling them again to the public as if they were new, according to local news site VN Explorer.
A government official said: 'Condoms are classified as medical items, so we will take a look at the several laws that the owner has broken.'
See more photos below.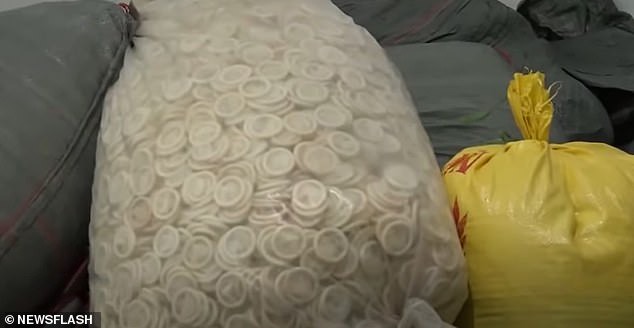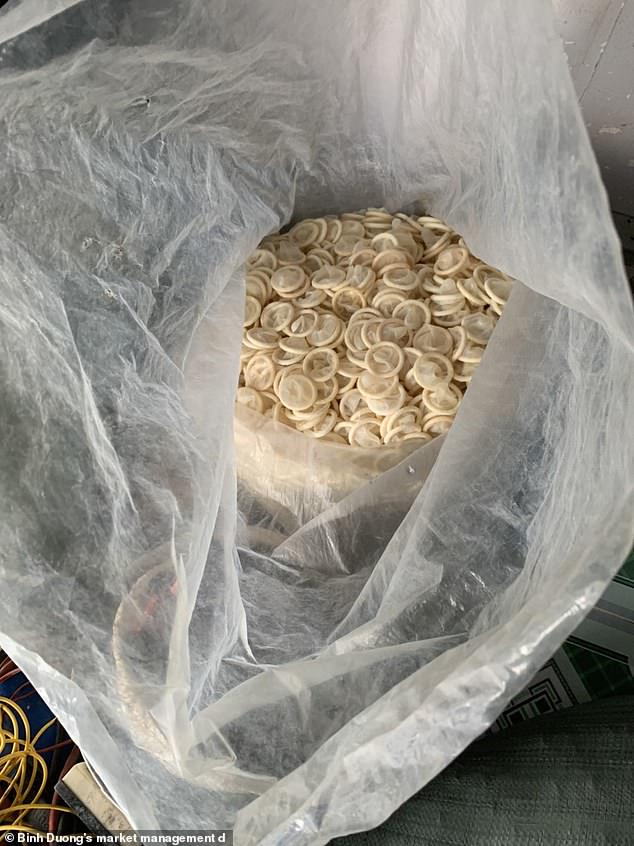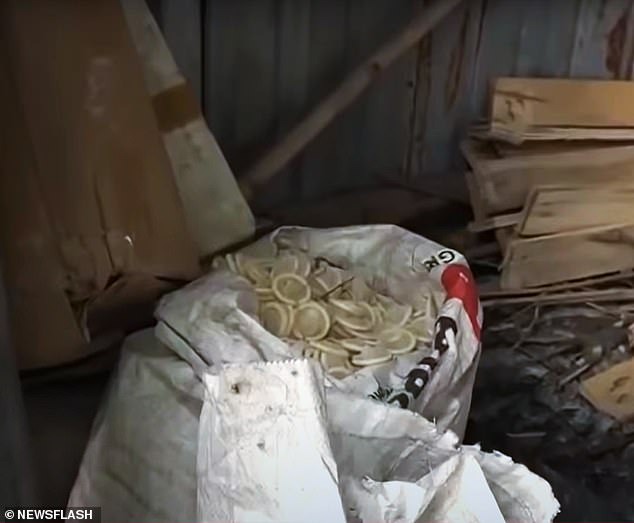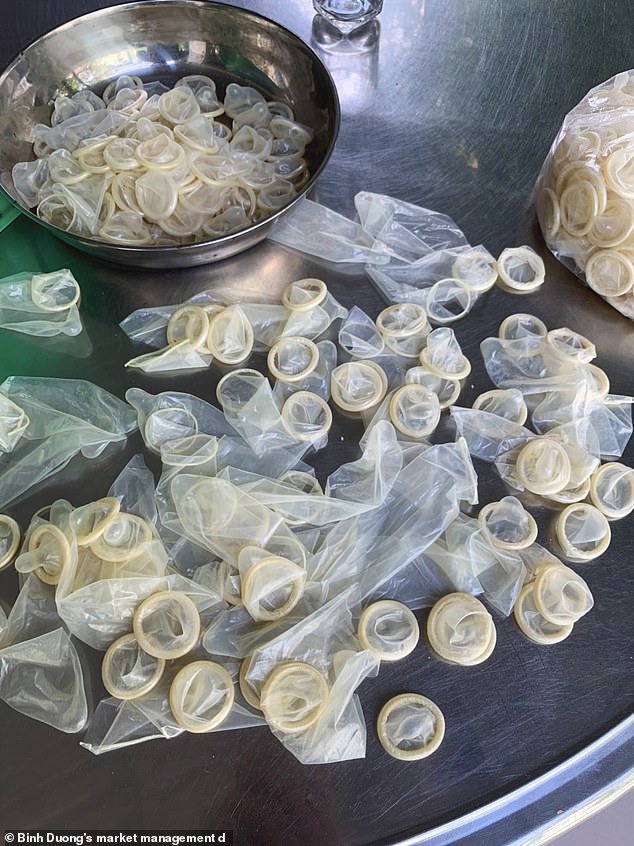 Man posing as an aide to Assistant Inspector General of Police arrested for defrauding 11 people of over N10m (photo)
35-year-old Nwabueze Izuchukwu, pictured above, has been arrested for allegedly posing as an aide to the Assistant Inspector General of Police, AIG in charge of Zone 13 Ukpo, Anambra State, Danmalam Mohammed, and defrauding his victims of over N10 million.
According to a statement released by the Public Relations Officer of Zone 13, DSP Nwode Nkeiruka, the suspect, Ichie Izuchukwu Nwabueze, was apprehended while defrauding members of the public of their hard-earned money under the false pretence of raising funds for the furnishing of the residential quarters of the AIG.
The statement reads in part:
"In an effort to nip fraudulent tendencies in the bud, operatives attached to Zonal CID Zone 13, Ukpo have arrested one Ichie. Sir Izuchukwu Nwabueze 'M' aged 35 of Ukpo Dunukofia L.G.A who has been posing as an aide to the Assistant Inspector-General of Police.

Impersonation that gave him the opportunity to defraud unsuspecting traders and bourgeoisies in Anambra State of their hard-earned money.

The suspect who had pretended to be raising funds for the furnishing of an unknown Residential Quarters and for the installation of a Sound Proof Generating Set for the AIG Zone 13 Ukpo, cornered Hon. Sir Chris Okeke, High Chief Nwaigwe, Daniel both of G20 Foundation Awka, and collected a total sum of seven million, three hundred thousand Naira(N7,300,000) from them.

The said suspect, Chief Izuchukwu Nwabueze also obtained with false pretence from the following persons: Sir Chidi Igor Okoye N240,000, Mr Benson Okoye N185,000, Umugama village N100,000, Prince Okoyeze N100,000, Hon Sir Chukwudi Okeke N210,000, Prof Anika Sylvanus N50,000, Chief Nnamdi Egbuha Gas cylinder, Engr Ndubuisi Onwuakpa, one horsepower Air Conditioner.

The suspect also defrauded the sum of N1,000,000 from one Ifeanyi Umeh Lovelyn on behalf of the Anglican Bishop of Awka; Alexander Ibezim.

The suspect had also approached Mr Akunwata Chuka Modebe Esq to join him in the forum he created to support the creation and activities of the newly created Zone 13 Police headquarters and allegedly convinced him to pay the sum of 1 million naira on the 1st of September 2020 which he did to his bank account.

In the same vein, he also approached, one Mr Stanley Chibuzor, the CEO Brost Global Resources and collected the sum of N500,000 from him to allegedly enlist him in his Stakeholders forum, another N370,000 to purchase an IPad for the AIG, and yet another N1,150,000 for the furnishing of the office of the Personal Assistant to the AIG and when Chibuzor requested for the refund of his money, the said Izuchukwu gave him a bank cheque of N1,150,000 belonging to CHRISKWIK VENTURES LIMITED of 32 ISA WILLIAMS STREET, OKEARIN, LAGOS STATE which he presented to the bank but was bounced.

Meanwhile, the suspect has voluntarily confessed to the crime, while the investigation is still ongoing after which suspect will be charged to court"
She asked members of the public who may have been defrauded by the said Ichie Izuchukwu Nwabueze to report to the Deputy Commissioner of Police in charge of Criminal Investigations Department, DCP Echeng Echeng.
Photos from the arrest of illegal tax collectors in Cross River state
The Cross River State Government has began the arrest of illegal tax collectors in Calabar, the state capital.
The enforcement exercise by Cross River Anti Tax Agency led by its Chairman, Bishop Emma Isong, in collaboration with office of the state Security Adviser and Anti-Cult and Kidnapping Squad moved round Calabar metropolis arresting illegal tax collectors as well as ticket sellers.
12 persons were apprehended on Tuesday, September 22, with various illegal tickets for the purpose of extorting unsuspecting taxi drivers, keke riders among others. They would be prosecuted immediately through the special courts created for that purpose.
Speaking shortly after the exercise, Chairman of the anti-tax agency, Isong, said the enforcement of Governor Ayade's Anti Tax Law has taken effect.
"As you can see, we are on the streets this early morning to arrest those still flouting the government's order on illegal tolls and they will be charged to court immediately. Those arrested will not escape the arm of the law and are going to be immediately prosecuted at the special court as provided for in 2015 and set up for this purpose," he said.
"We only enjoin Cross Riverians to go about their lawful businesses and report to the agency anybody found in the sales of tickets, collection of taxes from keke, taxi and low income earners." he added.
On his part, Security Adviser to the governor, Ani Esin, said the raid was carried over by his team and other sister agencies.
He said they decided to comb the streets of Calabar as well as the metropolis to effect arrest of those engaged in illegal sales of tickets, collection of tolls and taxes from the poor citizens.
"It is going to be a continous exercise knowing that these illegal operators come out in the afternoon and evening. We are woried that people are afraid of driving out of their houses for fear that their cars may be impounded or their good seized by these illegal taskforce and toll operators." he added.