China to support Joe Biden while Russia wants Trump to win 2020 US presidential election: New intelligence report reveals
According to a new intelligence report by the US intelligence agencies released on Sunday, August 9, China will influence the upcoming 2020 presidential elections to favour Democratic candidate Joe Biden while the Russian government favors a Trump re-election.
According to the report, global powers China and Russia are in position to interfere with proceedings to ensure that their pick seals the White House position.
The report alleges China want to remove 'unpredictable' Trump as tensions between Washington and Beijing have intensified during the first term of the Trump administration due to the Coronavirus pandemic plus other issues while Russia wants to discredit Joe Biden with their own interests in mind.
"Ahead of the 2020 US elections, foreign states will continue to use covert and overt influence measures in their attempts to sway US voters' preferences and perspectives, shift US policies, increase discord in the United States, and undermine the American people's confidence in our democratic process," said William Evanina, who leads the National Counterintelligence and Security Center
Evanina also said that tactics that could be used, as well as the spread of disinformation and propaganda, include attempts at compromising equipment used in the election. This could be either to alter the result in their favor or to give a false impression that the results have been tampered with.
While speaking to congress, she also revealed another player in the up I ng elections was Iran, saying the Islamic Republic aims to spread disinformation to divide the country and hurt the chances of Trump to remain in power.

Trump's and Biden's campaign have both denied soliciting for foreign help.
Tony Blinken, Biden's campaign senior advisor says Biden "has led the fight against foreign interference for years, and has refused to accept any foreign materials intended to help him in this election," adding that this is "something that Donald Trump and his campaign have repeatedly failed to do."
Trump's reelection campaign spokesman, Tim Murtaugh, said;
"We don't need or want foreign interference, and President Trump will beat Joe Biden fair and square."
Pastor Chris Oyakhilome predicts when rapture will happen, says it won't exceed 10 years
Founder of Loveworld Ministries a.k.a Christ Embassy, Pastor Chris Oyakhilome has`spoken rapture and when it will happen.
According to the Church leader, Rapture won't exceed 10 years.
Pastor Chris who said this during an online ministration, urged everyone to give their life to Christ as "we are in the last hours."
If the Rapture doesn't happen in 3 years, it might be 6 years. If it doesn't happen by then, it cannot exceed 10 years…says Pastor Chris Oyakhilome

You have to give your heart to Jesus today because we are living in the LAST HOURS. Send us a DM and we will lead you to christ. It's that simple
PSG striker, Kylian Mbappe pictured hugging France team-mates in training hours before testing positive for coronavirus (photos)
Paris Saint-Germain striker, Kylian Mbappe tested positive for Coronavirus on Monday September 7, just hours after he was pictured hugging and touching France team-mates in training.
The 21-year-old trained with his teammates and even hugged PSG teammate Presnel Kimpembe before touching and larking around with Lille star, Jonathan Ikone.
He was also pictured stretching in the middle of a group of teammates before he was sent home with immediate effect after returning a positive result.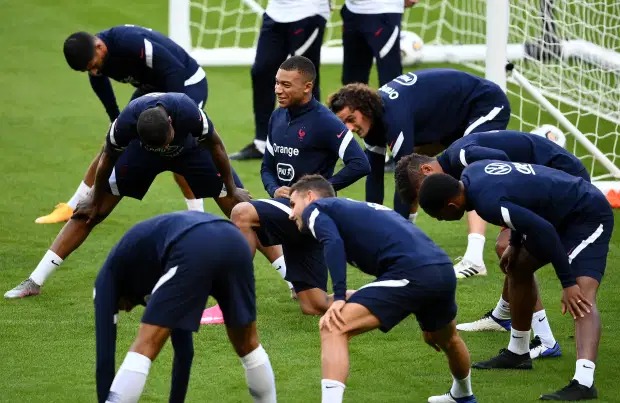 The France national football team is yet to address those he got in contact with, but Mbappe will miss France's Nations League clash with Croatia later today.
A statement from the FFF read: "Kylian Mbappe will not participate in France-Croatia, Tuesday evening at 8.45pm at the Stade de France.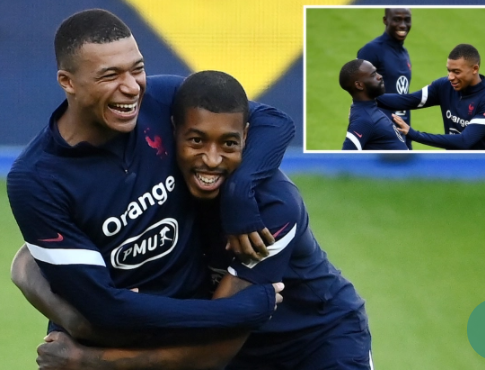 "The result of his Covid-19 test, carried out by Uefa on Monday morning, was found to be positive, he was placed away from the group after receiving the results, at the end of training, before regaining his home in the evening.
‌"Like the entire delegation, Kylian Mbappe had undergone a test prior to meeting. The result was negative, like the one last Wednesday, at the request of Uefa."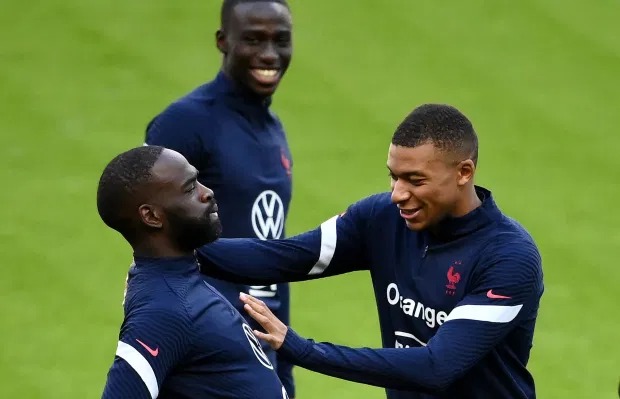 Prince Harry pays back £2.4m of taxpayers' money for Frogmore Cottage renovation
Prince Harry has paid back the £2.4m of taxpayers' money spent on renovating his UK home at Frogmore Cottage in Windsor.
The Duke of Sussex, now living in Los Angeles after quitting royal duties with his wife, Meghan Markle, paid the bill in full by making a contribution to the Sovereign Grant, said his spokesman.
He added: "This contribution, as originally offered by Prince Harry, has fully covered the necessary renovation costs of Frogmore Cottage, a property of Her Majesty The Queen, and will remain the UK residence of The Duke and his family."
The  Duke and Duchess of Sussex agreed to pay back the money for the renovation work as part of the plans drawn up when they quit as senior working royals in March.
Reports say the £2.4m payment was made possible thanks to Harry and Meghan's new multi-million pound Netflix deal agreed last week.
Meghan and Harry announced they will be producing films and series for Netflix, including scripted series, docu-series, documentaries and children programs.
Frogmore Cottage, which is owned by the Crown Estate, was a gift from Harry's grandmother, the Queen of England, but was renovated with tax payers money.