Blasphemy: Boko Haram leader, Abubakar Shekau reportedly release audio faulting Kano death sentence passed on singer
Factional leader of the Boko Haram terrorist group, Abubakar Shekau, has reportedly released a new audio faulting the death sentence a Sharia court in Kano state handed to a 22-year-old singer, Yahaya Sharif Aminu, in the state over his blasphemous statement against Prophet Mohammed.
Aminu who is a member of the Islamic Tijjaniya sect and Faidha group, composed a song blaspheming Prophet Mohammed and circulated it via WhatsApp in March 2020.
Residents of the state got angry when they heard the song and started a protest. They burnt down the singer's family home and led a procession to the Kano Hisbah Command's headquarters demanding that he must be tried. The upper Sharia court in the state found him guilty on Monday, August 10, and sentenced him to death by hanging. He was asked to repeal the verdict within 30-days even though he pled guilty.
Humangle reports that Shekau in the audio, slammed the court, stating that "there is no difference between the 'blasphemer' and those who sentenced him to death". The report added that Shekau said the lifestyle of many Muslims in Kano state is also blasphemous to Prophet Muhammad.
He was quoted as saying
"We heard about something sad happening in the state where people think they are Muslims, even though they are practicing disbelief. A singer opened his mouth and uttered unkind words against the Prophet (PBUH). It was said he was arrested and sentenced to death by hanging. According to some people, he can appeal the judgement. But what brought this if the sentence is godly?"
According to the report, Shekau said Islamic jurisprudence has stated that anyone who commits such a crime should be killed and not be asked to repent.
"He should just be killed. If you really sentenced him, we should only hear that you slaughtered him," he said
He went on to attack Kano state saying it is not an Islamic state but a land of infidels where democracy is practiced. He said the western life practiced in Kano state is in itself an insult to Prophet Muhammad.
"You are not in an Islamic State. You are in the land of infidels. The only exception among you is a weak person who holds 'Tawhid' (monotheism). He can't be declared as an infidel, but he is a sinner because he didn't migrate.

Before he insulted the Prophet (PBUH), your lifestyle is an insult itself. Your lifestyle is also blasphemy against the Prophet. How can you say you love someone and you slap him?

Just because you sit down and recite Quran after you have already done what made you unbelievers? And because you say there is no god but Allah, you think you are Muslims? We tell you, you and the one who insulted the Prophet are all the same."
Pastor Chris Oyakhilome predicts when rapture will happen, says it won't exceed 10 years
Founder of Loveworld Ministries a.k.a Christ Embassy, Pastor Chris Oyakhilome has`spoken rapture and when it will happen.
According to the Church leader, Rapture won't exceed 10 years.
Pastor Chris who said this during an online ministration, urged everyone to give their life to Christ as "we are in the last hours."
If the Rapture doesn't happen in 3 years, it might be 6 years. If it doesn't happen by then, it cannot exceed 10 years…says Pastor Chris Oyakhilome

You have to give your heart to Jesus today because we are living in the LAST HOURS. Send us a DM and we will lead you to christ. It's that simple
PSG striker, Kylian Mbappe pictured hugging France team-mates in training hours before testing positive for coronavirus (photos)
Paris Saint-Germain striker, Kylian Mbappe tested positive for Coronavirus on Monday September 7, just hours after he was pictured hugging and touching France team-mates in training.
The 21-year-old trained with his teammates and even hugged PSG teammate Presnel Kimpembe before touching and larking around with Lille star, Jonathan Ikone.
He was also pictured stretching in the middle of a group of teammates before he was sent home with immediate effect after returning a positive result.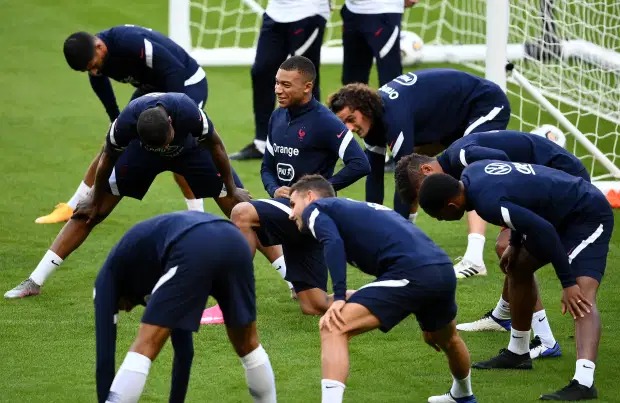 The France national football team is yet to address those he got in contact with, but Mbappe will miss France's Nations League clash with Croatia later today.
A statement from the FFF read: "Kylian Mbappe will not participate in France-Croatia, Tuesday evening at 8.45pm at the Stade de France.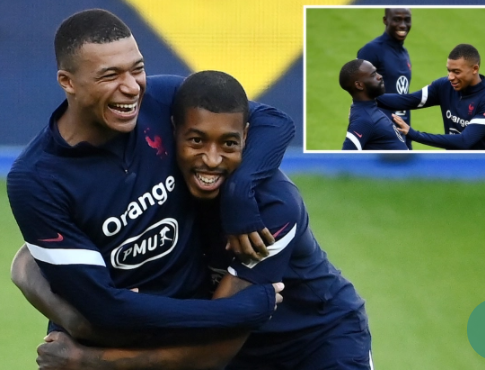 "The result of his Covid-19 test, carried out by Uefa on Monday morning, was found to be positive, he was placed away from the group after receiving the results, at the end of training, before regaining his home in the evening.
‌"Like the entire delegation, Kylian Mbappe had undergone a test prior to meeting. The result was negative, like the one last Wednesday, at the request of Uefa."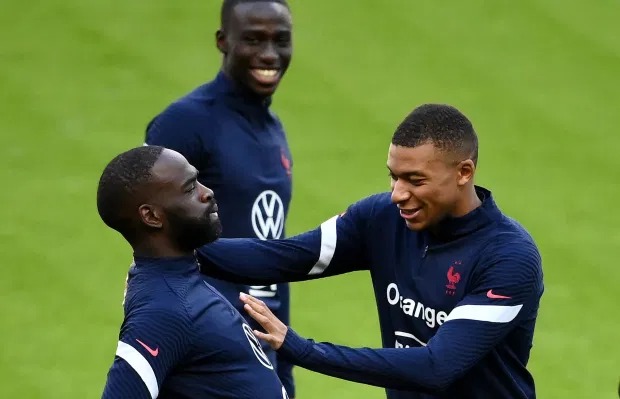 Prince Harry pays back £2.4m of taxpayers' money for Frogmore Cottage renovation
Prince Harry has paid back the £2.4m of taxpayers' money spent on renovating his UK home at Frogmore Cottage in Windsor.
The Duke of Sussex, now living in Los Angeles after quitting royal duties with his wife, Meghan Markle, paid the bill in full by making a contribution to the Sovereign Grant, said his spokesman.
He added: "This contribution, as originally offered by Prince Harry, has fully covered the necessary renovation costs of Frogmore Cottage, a property of Her Majesty The Queen, and will remain the UK residence of The Duke and his family."
The  Duke and Duchess of Sussex agreed to pay back the money for the renovation work as part of the plans drawn up when they quit as senior working royals in March.
Reports say the £2.4m payment was made possible thanks to Harry and Meghan's new multi-million pound Netflix deal agreed last week.
Meghan and Harry announced they will be producing films and series for Netflix, including scripted series, docu-series, documentaries and children programs.
Frogmore Cottage, which is owned by the Crown Estate, was a gift from Harry's grandmother, the Queen of England, but was renovated with tax payers money.